From laboratory supplies and equipment to diagnostic samples. Our versatile packaging solutions ensure everything is safely housed and neatly stowed away. Time to get things organized inside your drawer units? No problem! Our AQURADO® storage system will be happy to help.
When working in the lab, precision is paramount. We can support you with sophisticated packaging solutions for the lab and diagnosis – no matter whether you need to store consumables or are looking for suitable secondary packaging for diagnostic samples. Accessories for diagnostic devices can also be easily stored in our cleverly designed packaging solutions.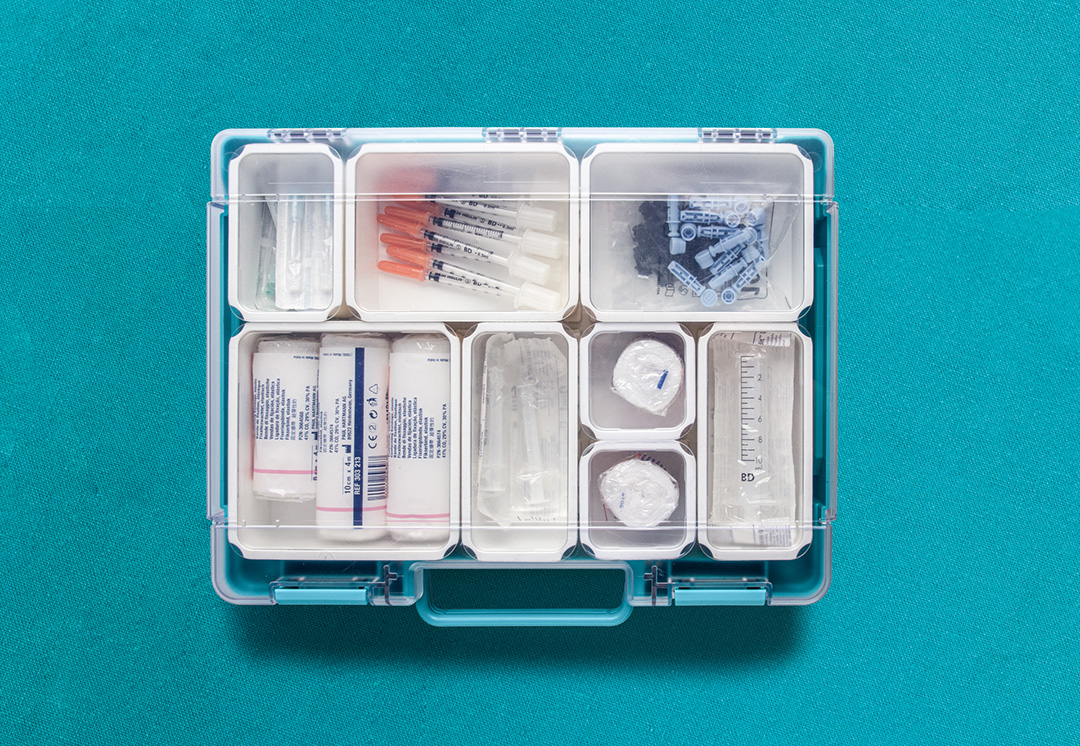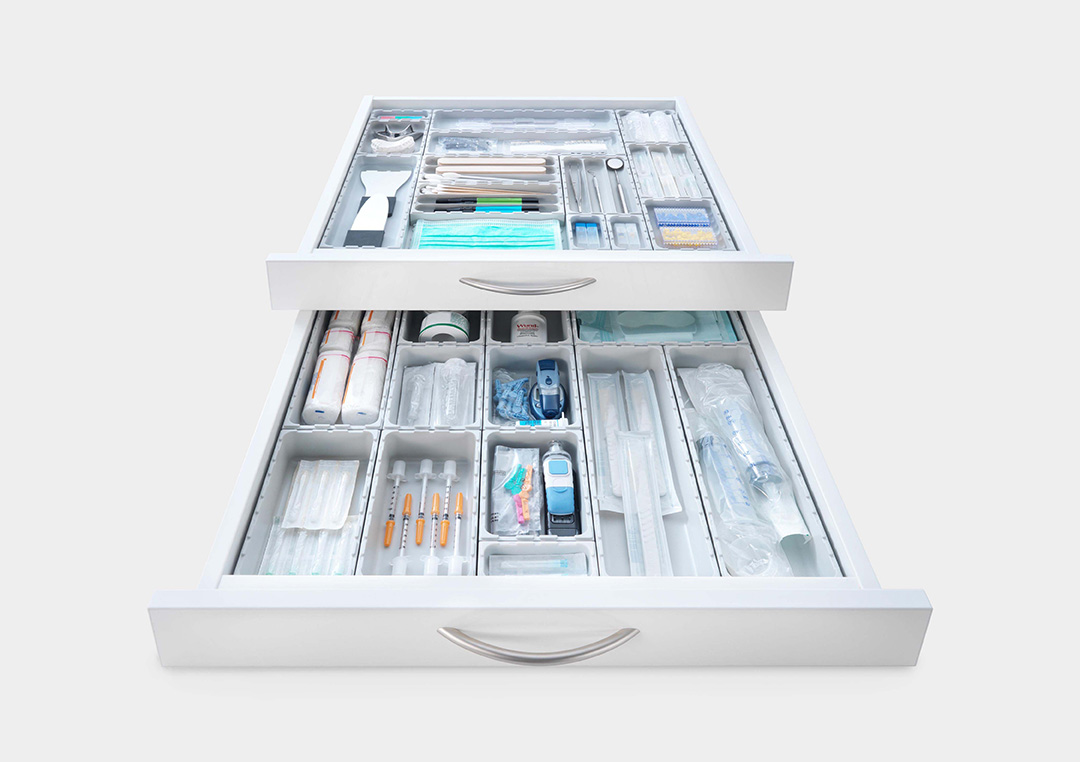 Always find what you're looking for
Tidiness is half the battle. Our AQURADO® modular system takes care of this problem – its innovative modular design allows infinite applications. The system is also ready for use in next to no time – simply cut the dimpled mat to the size of the drawer and insert the required modules. It simply couldn't be easier!
In addition, the individual plastic modules are resistant to oil, gasoline, fats, acids, and bases – making them ideal for use in the lab. At rose plastic medical packaging, we have a thing for sustainable products. That's why our AQURADO® storage system is made from high-quality, durable plastic. This ensures it is extremely long-lasting and thus makes an important contribution to protecting the environment.