Quickly create order out of chaos – our modular organizers create space for efficient working. They ensure your instruments, measuring devices, pipettes and other aids are neatly stowed away and always within easy reach.
Introducing AQURADO® – our clever organizer. In no time at all you can finally put an end to the confusion in your drawer units – whether in the lab, the clinic or the office. You now have the perfect home for all your lab and office equipment, both large and small. Just imagine always being able to find the right dental mirror in the right size – at the first attempt!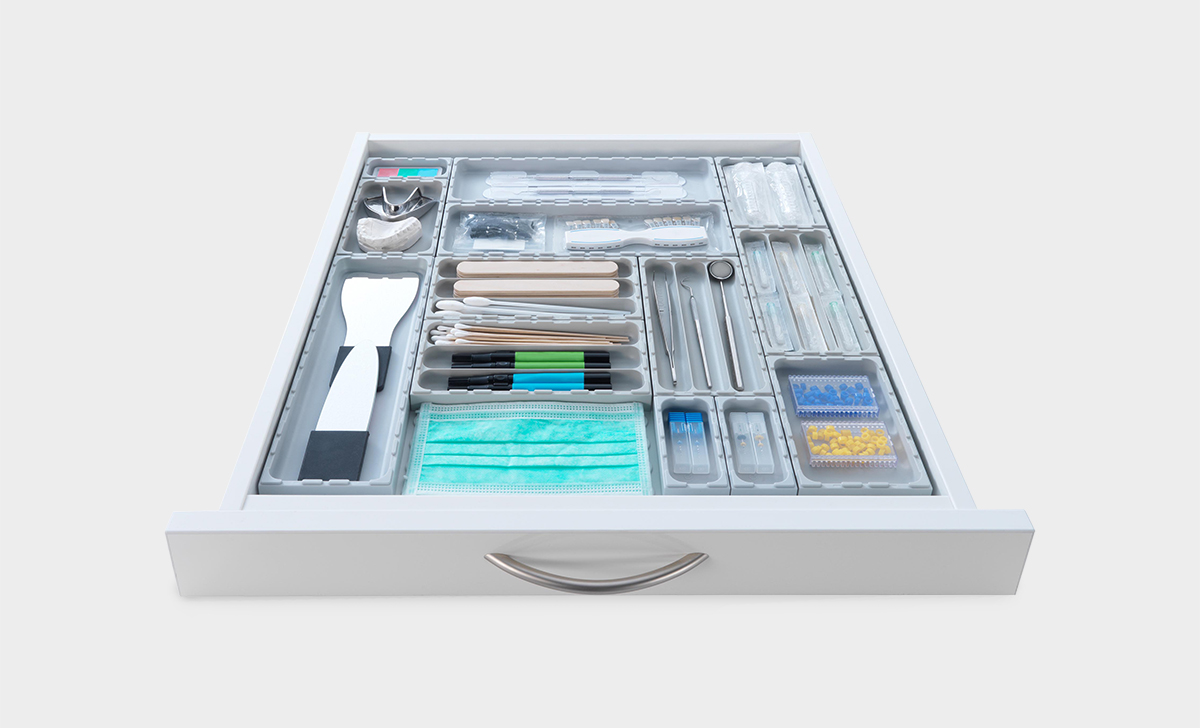 Finally, a modular organizer that does exactly what it's supposed to do.
The system is made from robust plastic, fits inside drawers of any size and can be flexibly expanded. AQURADO® also offers additional modules for special-purpose lab equipment. This means that valuable instruments and individual times can also be stored safely.
The system is based on a studded mat on which all modules can be placed in the desired arrangement. This is cut to fit the drawer size. Tiresome searching and rummaging through drawers is finally a thing of the past – there's never been an easier way to save time and money.
Embarrassed by the state of your shelves and drawers? Not any more, thanks to AQURADO®, the perfect drawer organizer
Create even more order for your products - by choosing our products.
Do you think our transport and organizer systems are great, but not quite what you're looking for? That's no reason to give up – we have many other ways to put your world in order! For example, take a look at our range of plastic cases and protective boxes.